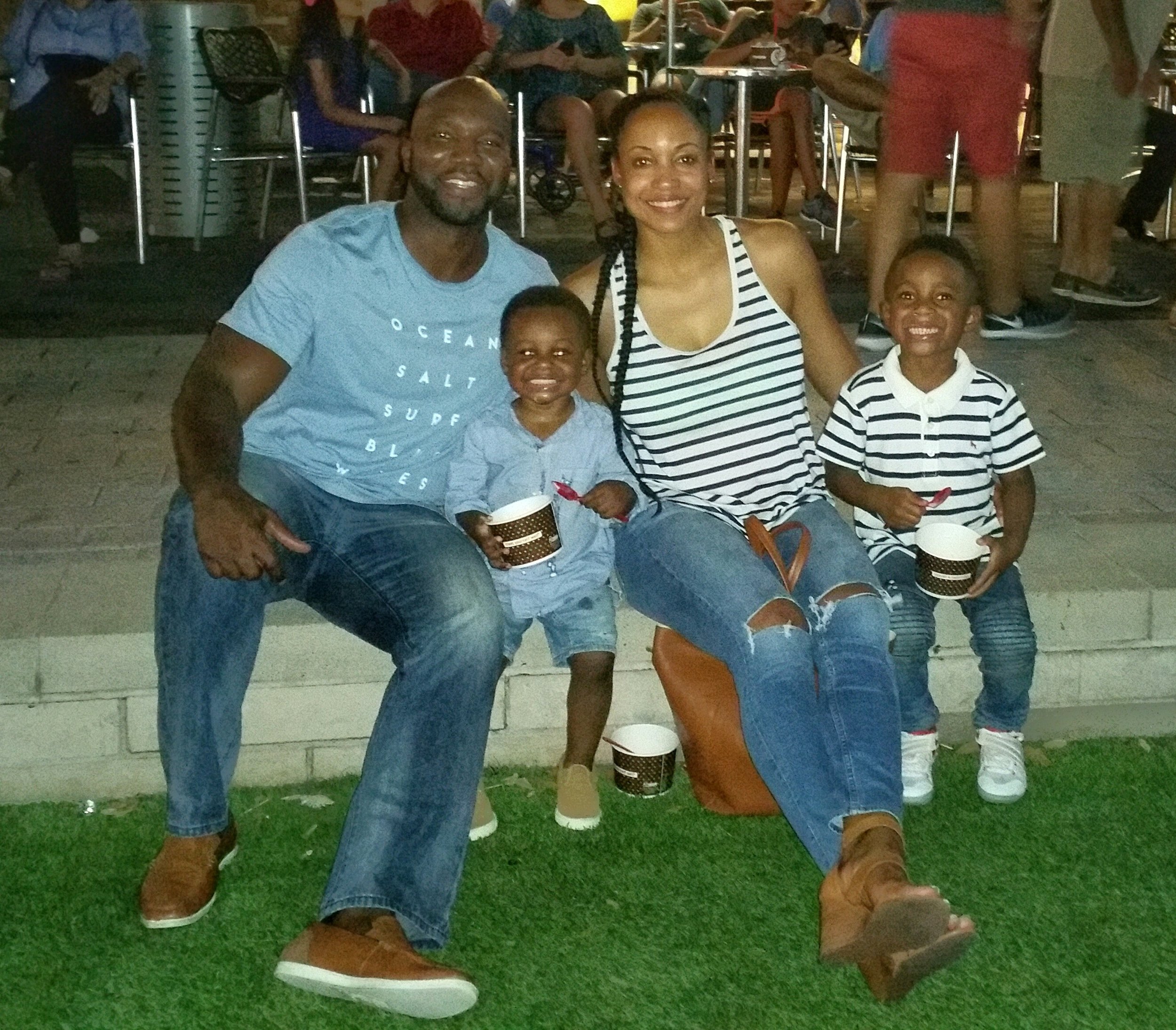 i posted to IG recently that our vacation was postponed cause of the zika virus outbreak running rampant in Florida and other tropical and domestic areas (be safe, mamas) at this time.
getting a glimpse of this guy or gal helped me get out of my feelings rather quickly though! we were just gonna roll Sonny's birthday festivities right on into our trip at that... so unfortunately i was very bummed for a few days after Hubs and i decided to call it off. i had been looking forward to our very first family vaca all summer long. it's just not worth the risk at 6 months preggo though. plan b? #StayCation at one of our fave places in Houston to go! besides, we've got 1 more year to get Dego into Disney for free before he turns 3 so it's all good, haha. he will be more aware of what is even going on by then, and i'll also have time to save a bit more so we even can stay and play longer. just looking for the positives, as usual.
---
saturday morning, august 6th: happy birthday, papa!!
excitedly running to give Papa his gifts! i barely captured them in time.
the love they have for this guy...it's such an incredible thing to witness.
we are a fit family, forreals! Sonny and i could both receive workout shoes and gear for every single birthday and be completely fine with that.
headed to birthday breakfast! we don't eat breakfast out much at all; only everything else. always a treat.
originally i planned on going to The Breakfast Klub, but changed it up while en route. the food is fantastic and worth the wait, but that super long line with two hangry kiddos? nah, son. i made a game-time decision and headed to a place i knew would be a family hit, Barnaby's Cafe! definitely one of our breakfast faves.
hot chocolate :) we never skimp on the whipped cream round here.
steak, eggs, and pancakes for the birthday boy,
Chiso requested red velvet pancakes outta nowhere! they were delish. lol
i ordered the green eggs (egg whites with spinach and cheese, chicken apple sausage, home fries); i just can't order anything else. #iaintsorry
after trying to get Dego to look once i just let him be. that baby was hungry and i understood.
we usually need a nap after we eat breakfast out, so it was the perfect time to check into our room at hotel Sorella. the last time Sonny and i stayed there, we were celebrating our 3rd wedding anniversary in 2011. i was pregnant with Chiso (5) and surprised Sonny with the news that weekend! we're back again, 2.5 kiddos later.
admiring my huuuur! my sista-friend Ogechi keeps me fly and not looking a mess!
when Sonny is on vaca, Sonny is on VACA. all he wants to do is...nothing! so i took the boys to the pool while Sonny enjoyed a quiet birthday nap.
afterwards, we went back upstairs to freshen up. i sent Sonny over to the Lifetime Fitness (best gym evaaaaar ;) ) City Centre spa to get a needed back massage that he enjoyed. it only made him sleepy again though but it worked out because Dego had just began his nap in my arms. Sonny and Dego went to nap some more while Chiso and i headed to the gym for a pre-dinner workout.
i actually got a fantastic workout in cause Chiso was fascinated with the cardio machines and had a blast all by himself lol. i will post our workout vid and entire workout in my next post!!
loved my relaxed, dinner fit that night! those jeans were always a lil' loose in the hips on me, but they are now the perfect size for my 6 month belly. deets below!
look... between IG stories and Snap Chat i am so done with social media some days!! every app is basically vying for our attention and i sometimes feel like i have to be active on every single thing... and that just isn't true.
we walked right across the courtyard to Ruggles Green, another game-time decision made by the birthday boy in the family's best interest. Texas de Brazil was my first option, but the boys kept asking for pizza so...
we found a great people-watching table on the RG patio while a live 1-man-band band played Sunny 99.1 type hits on his saxophone. he was amazing! there were kids running, playing, and dancing everywhere and the boys couldn't wait to finish their food and join them. what a seriously perfect family night.
we skipped across the courtyard from RG to Red Mango for fro-yo! the boys wanted to make Sonny a homemade birthday cake, but we weren't able to whip it up the day before we left. so, i planned to just buy a mini one or a cupcake from Sweet, which is what i did.
we thank God that everything worked right on out. cheeeese!
back to the room to sing happy birthday to Papa and his candle-less cupcake! not even room service had one we could use :(
Chiso picked out a yummy s'mores cupcake.
we sang and split that thing 4 ways! we then put our jammies on and watched tv 'til we all fell asleep.
next morning, breakfast time again! we headed downstairs to enjoy Sorella's beautiful continental breakfast buffet.
afterwards, more pool time for my water babies.
i am so honored and grateful to share and celebrate yet another birthday with Sonny and our 1st family staycation was one to remember. happiest of birthdays, Hubs!
K E E P U P W I T H U S !
SUBSCRIBE TO OUR

YOUTUBE

CHANNEL, FOLLOW US ON

INSTAGRAM, TWITTER, PINTEREST,

AND

SNAP CHAT

(FITFOODIELE)

.