Yield: approx. 40 bite-sized nuggets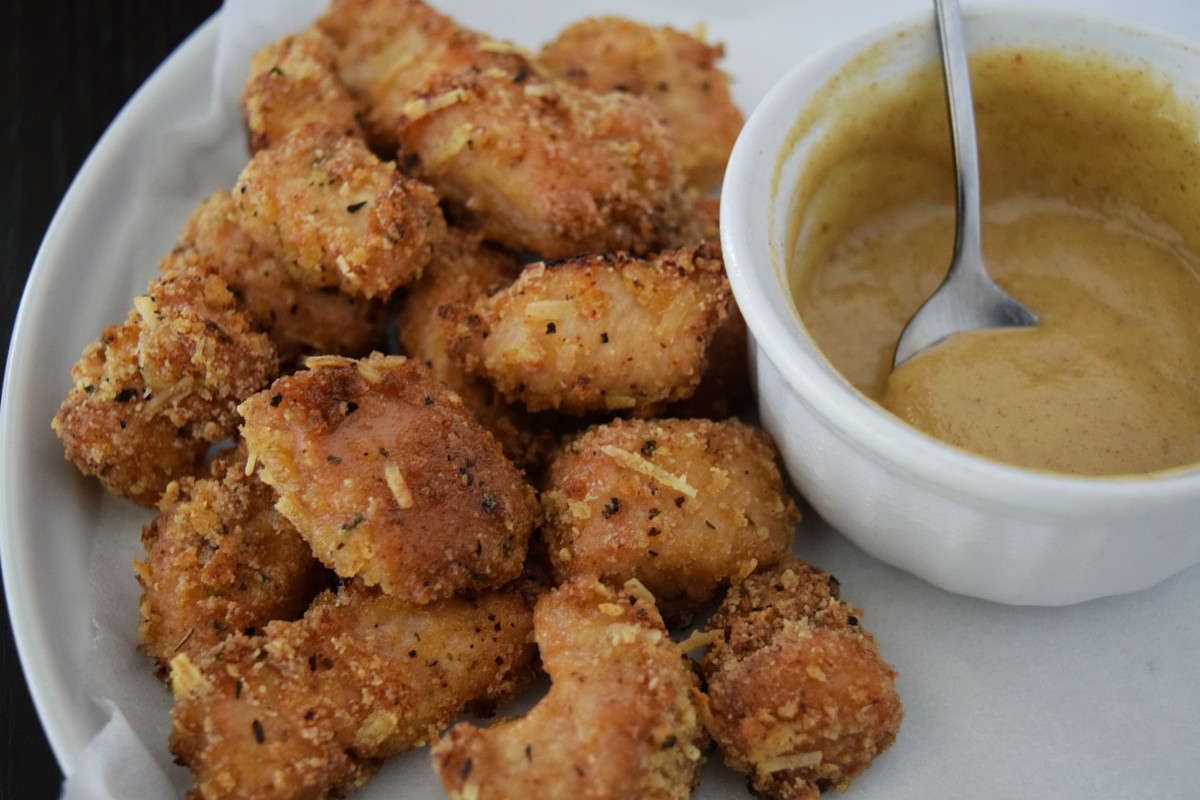 healthy homemade crispy baked chicken nuggets
prep time: 10 mins
cook time: 15 mins
total time: 25 mins
easy, baked, kid-friendly main dish!
instructions:
preheat your oven to 425 and coat a large baking pan with no-stick cooking spray.
to a mixing bowl, add the cubed chicken, olive oil, and liquid aminos. sprinkle with salt and pepper and combine well
to another large bowl with a lid, add almond flour, panko, breadcrumbs, and parmesan cheese
add a few chicken chunks to the breadcrumb mixture, place the lid on, and shake! let your kids join in on the fun! once completely coated, add chunks to your baking sheet. if you can fit more on your baking sheet, do this process once more
lightly coat the chicken chunks with more no-stick cooking spray and bake for 9-10 minutes. flip and bake for 4-5 more minutes or until cooked through
whip out the dipping sauces and enjoy!
NOTES:
1 serving = 5 nuggets